About CMI

CMI Music & Audio is a value-added distribution and marketing company of music technology, professional audio and musical instrument products. Our portfolio represents some of the most highly lauded global music gear brands in their category available today. We represent a range of carefully chosen products and brands across diverse markets which include, but are not limited to, the CE retail market, MI retail stores and education markets plus professional audio users such as AV rental companies, houses of worship, performance theatres, commercial spaces and transport.
We pride ourselves on delivering a high level service to both our customers, businesses partners and our international suppliers.

CMI Music & Audio runs over 3 main departments: Audio, Music Technology and Musical Instruments.

The CMI Audio team services consumer and commercial pro audio needs and is made up of industry recognised and highly regarded individuals who all bring to the team many years of experience and knowledge. With a vast array of experience in installation, touring, theatrical and performance environments the team has a great understanding and empathy with our clients. This experience and continued training ensure the team provides a level of solutions and support for all clients and end users they are engaged with.
The Audio department currently represents: JBL Professional, Adamson, AKG, Soundcraft, tascam, Crown, dbx and Rapco Horizon in Australia.

The CMI Music Technology team services studio, keyboard, synthesisers, DJ and electronic music products. Our team consists of highly knowledgeable specialists that service our retailers and education clients with training and marketing content.
The Music technology Team currently represents: Korg, Ableton, Native Instruments, Arturia, Modal Electronics, Universal Audio and Townsend Labs in Australia.

The CMI Musical Instruments team is dedicated to guitar and bass guitar equipment, and are all active players in the Australian music scene. As well as providing our CE and retail network with support, the team actively engage in marketing strategies and social media content to support our brand portfolio.
The Musical Instruments team currently represents: ESP Guitars, Blackstar Amplification, Rickenbacker, Korg (MI products), Spector, Aguilar Amps, Digitech, Monterey and Hamilton in Australia.
Management Team
Executive Board of Directors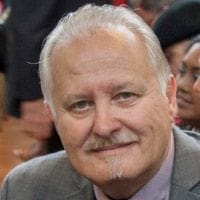 Peter Trojkovic
CEO/Director of Audio
Peter has a long history in pro audio in Australia, having spent 18 years running one of Australia's largest and leading audio production companies. The driving force behind CMI's audio department, Peter knows audio and is committed to maintaining CMI as an audio distributor in Australia. His vision for CMI includes all facets of the business and he continues to work tirelessly towards this goal. Email: [email protected]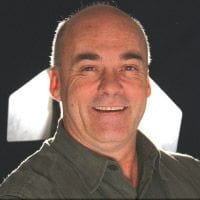 Graeme Mitchell
Sales & Marketing Director
Graeme is a 35-year veteran of music, music technology and audio wholesale and his enthusiasm for the business is a major part of why the sales team at CMI has excelled. Graeme has been instrumental in implementing innovative marketing strategies and also CMI's expansion into music technology products. Email: [email protected]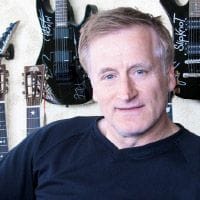 Drago Trojkovic
Managing Director
Drago founded CMI in 1978. He recognised the need to provide quality instruments and audio products to a fast growing retail market and he set about sourcing a stable of leading brands and accessories from major suppliers around the world. Today Drago leads CMI in sourcing and overseeing product supply with a focus of providing the highest quality and value to the industry Australia wide. Email: [email protected]
Board of Management
Nathan Brady - VP Sales & Marketing
Nevan Sinnott - Chief Financial Officer
Rick Sneddon - Operations Manager
Wayne Gebus - Marketing & CE markets Manager
Chris Toro - National Sales Manager
Service & Support
In order to service our clients in a timely manner, CMI has electronic repair service agreements in all major cities and most regional centres across Australia. With this model, we are best placed to meet our customers' needs in a quick and timely manner. To back up CMI's national service centres, we employ dedicated service technicians at head office who are able to assist with specific technical questions and who maintain a large stock of spare parts in order to meet most requirements. CMI is able to deliver within 24 hours to most capital cities and within a maximum of three days to other major centres in Australia.
Outstanding Achievements
It's great to be recognised as leaders in our field by industry peers and suppliers. Whilst we understand the effort made by manufacturers to produce products of excellence, we also believe it is imperative that CMI takes these efforts very seriously and with this in mind CMI works hard to expand the market share for the brands it represents. Our desire is not to achieve awards but to do the best job possible for our partners / suppliers.
Privacy Policy

How is client information used?
CMI Music & Audio may use client information to provide its clients with product information, information about new or upgraded products, or to notify of special offers, deals and other promotions.

Modification of client information
If clients need or wish to modify any of their information, including unsubscribing from any mail lists, they must update by emailing CMI at our contact page.
It is especially important you keep your contact details up-to-date.

Security
CMI Music & Audio will protect the confidentiality of its clients' information and personal communications to the fullest extent possible and consistent with the law and the legitimate interests of CMI Music & Audio. To protect the loss, misuse and alteration of information that is collected from clients, CMI Music & Audio has appropriate physical, electronic and managerial security procedures in place.

Disclosure of client information and communications
CMI Music & Audio will not otherwise disclose its clients' personal and account information unless CMI Music & Audio has reason to believe that disclosing such information is necessary to identify, make contact with, or bring legal action against someone who may be causing harm or interfering with the rights or property of CMI Music & Audio, CMI Music & Audio clients, or others, or where CMI Music & Audio has a good faith belief that the law requires such disclosure.
CMI Music & Audio also will not, except for reasons stated below, disclose to third parties the contents of any electronic mail or other electronic communications that CMI Music & Audio stores or transmits for its clients. The circumstances under which CMI Music & Audio will disclose such electronic client communications are when:
It is necessary in order to provide service to the client;
It is necessary to protect the legitimate interests of CMI Music & Audio and its clients;
It is required to cooperate with interception orders, warrants, or other legal processes that CMI Music & Audio determines in its sole discretion to be valid and enforceable; and
It is necessary to provide to a law enforcement agency when the contents are inadvertently obtained by CMI Music & Audio and appear to pertain to the commission of a crime.
Contact Information
If you have any queries about privacy, you can email CMI Music & Audio through the contact us form, or you can mail us:
Mailing Address
PO Box 499
Altona North
Vic 3012

Physical Address
36-38 Export Drive
Brooklyn
Vic 3012