Posted by CMI Music & Audio on 15 January 2019
Korg have just confirmed three new product announcements ahead of the 2019 NAMM trade show 2 new additions to their ultra-portable Volca series and an upgrade/expansion to their 2016 analogue synthesiser, the Minilogue. Introducing the Volca Drum digital percussion synthesiser, Volca Modular semi-modular analogue synth, and the Minilogue XD hybrid digital/analogue polyphonic synthesiser.

Volca Drum
The Volca series is joined by a new rhythm machine that looks set to add an interesting sonic character to the line. Although the range already includes drum machines like the Volca Beat and Volca Sample, the Volca Drum is a "digital percussion synthesiser" that features a newly developed six- part DSP sound engine and a dynamic FX section. The six parts each have two layers, and do not impose any rules or restrictions such as specifying which parts must be used for the bass drum or for the cymbal; all parts have the same specifications.
Flexible DSP digital synth engine
Physical modelling resonator effect
16 step sequencer with 69 possible motion-recorded parameter changes
Wide range parameter automation
These are set to land in Australia in March this year.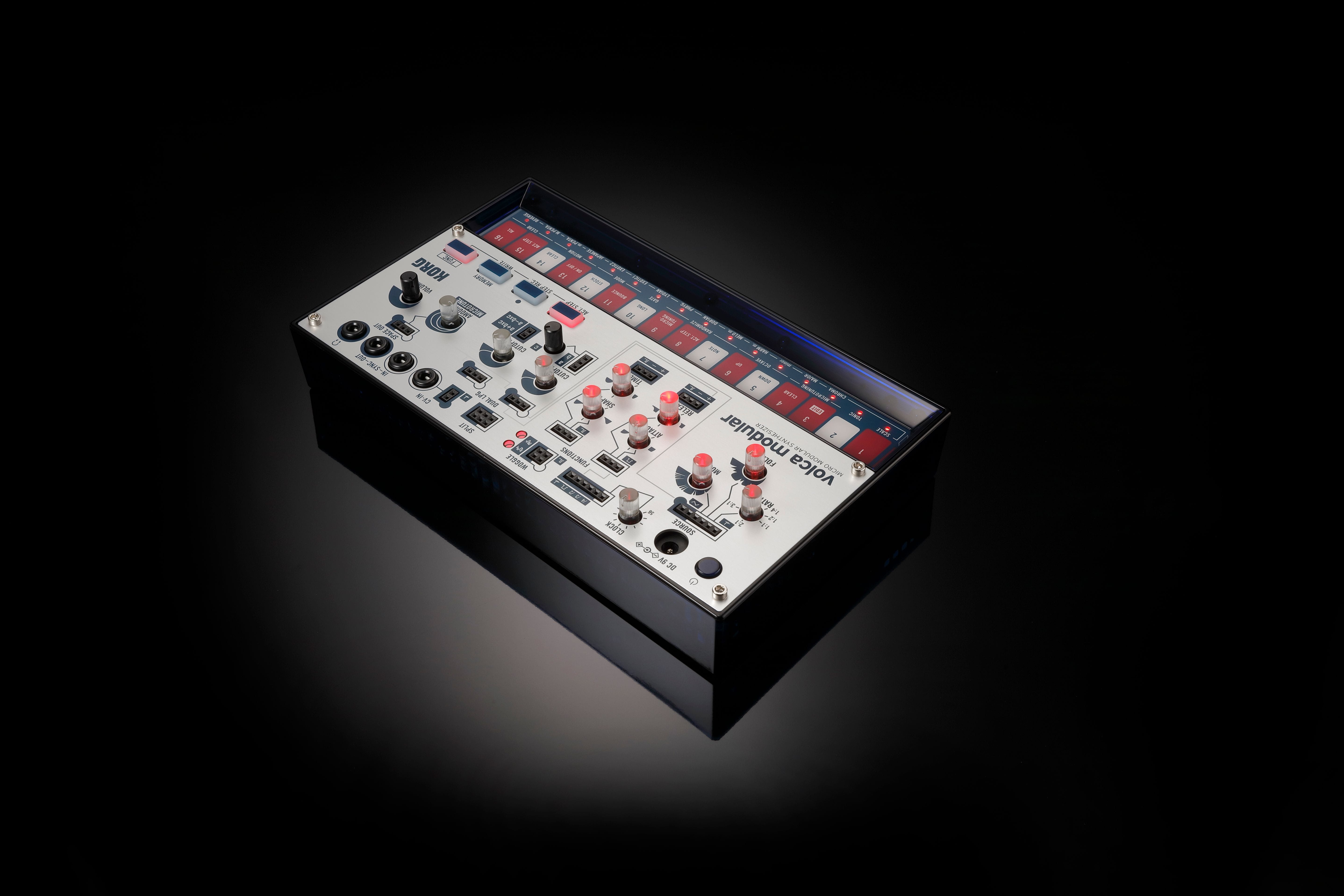 Volca Modular
This is the first time we've seen Korg experiment with ditching traditional analogue subtractive synthesis in favour of the wave-bending West Coast style synthesis. It features 8 modules and 50 patch points accessible via included custom pin-ended cables. This is likely the most affordable synthesiser of its type ever made. And yes, like all Volcas it can be powered by AA batteries.
1 Voice, 2 VCO, 2 EG, 2 Lo-Pass Gate and digital FX
16 step sequencer
Ships with patch cables and reference sheet for beginners.

These are set to land in Australia in February this year.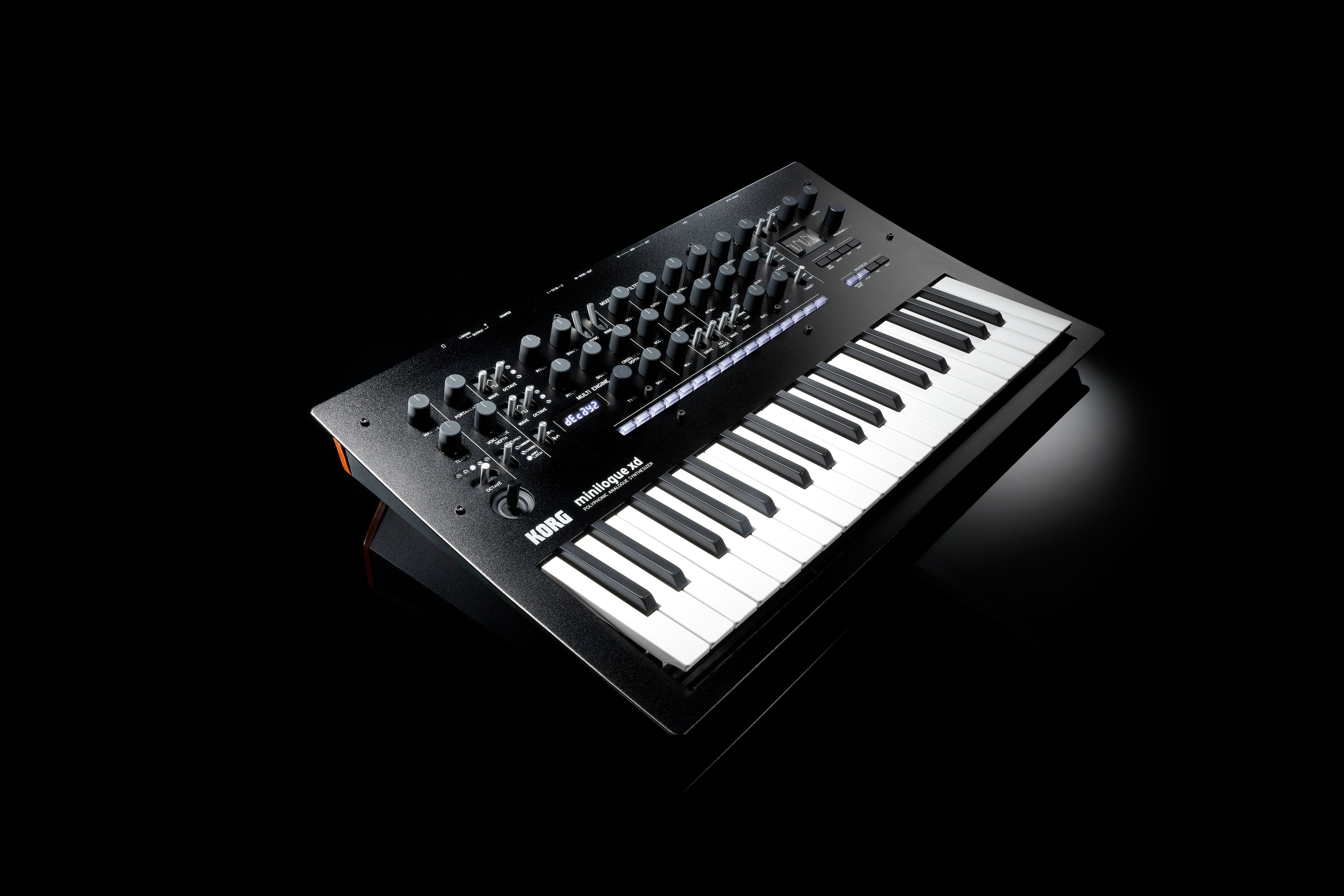 Minilogue XD
If you loved the Minilogue you're going to love the Minilogue XD. It features a digital multi-engine as a third OSC in addition to the 2 analogue VCOs already on board. The multi-engine made its debut with Korg's flagship Prologue synth in 2018, it carries a bank of digital waveforms for expanded sound design. But what got everyone talking was the software developer kit Korg released for the multi-engine, enabling developers to design and load custom-built oscillators onto the synthesiser. This initiative seems to have really taken off recently with some particularly impressive releases by high profile sound designers.
In addition, it has a redesigned polyphonic step sequencer, three types of effects banks that can be used simultaneously (modulation, reverb and delay) and micro tuning, as featured on the Monologue.
Digital Multi Engine with 3 different sound types (noise, VPM, user)
Stereo FX and Stereo output jacks on dual 1/4 jacks
Joystick X-Y control of parameters including pitch bend and modulation
Micro tuning
16 step polyphonic step sequencer
re-voiced filter with added drive function
These are set to land in Australia in March this year.
For more info head to:
korg.com/au