Posted by CMI Music & Audio on 17 December 2019
Dynamic Production & Backline, based in Burnie on Tasmania's north-west coast, have been providing quality production to locals and touring acts alike since 2010. Having grown rapidly from providing backline on small local events, to providing installation and sales in addition to their core business, the word has gotten out that Dynamic are the go-to crew for production work in their area and across the state.
As befits a growing business with audio at its heart, owner Stewart Holmes was looking for a new mixing desk to elevate their business beyond their current 32 channel limit and into the big league. After a lot of comparisons and test runs, Dynamic have welcomed a Soundcraft Vi2000 into their inventory as their flagship 96 input, 24 bus plus LCR digital mixing console.
"Going for a console capable of mixing 96 input sources was about future-proofing our business," explains Stewart. "We run two Soundcraft Compact Stageboxes with 32 in and 16 out, and the option cards to connect them, but it was actually the 48 local inputs on the Vi2000 that was the big seller for us. We do a lot of musicals running radio receivers at FOH with aerial runs to stage. We often patch up to 30 radio receivers straight into the desk, ready to go. It's also great for corporate and conferences for the same reason. It's good to have the option there without having split your Stageboxes up."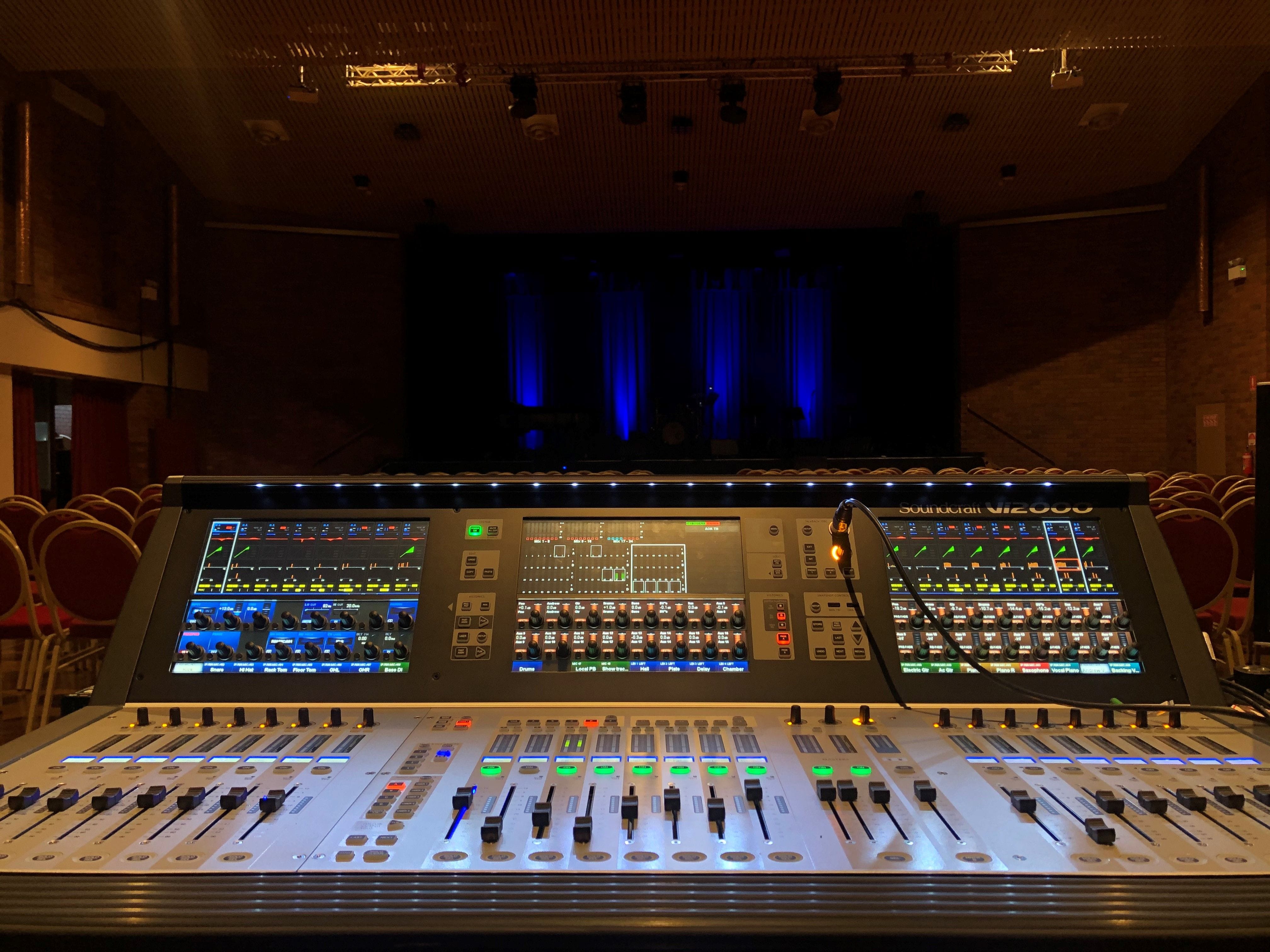 While convenience and practicality are always winners, audio purists like Stewart are only ever going to be persuaded by sound quality. "The Vi2000 has the cleanest sounding preamps I've heard in a long time," he judges. "The on-board effects from Lexicon, and dynamics and EQ processing from BSS and dbx are fantastic. And a lot of touring crew we've had through agree, and say they're absolutely magnificent."
The Vi Series has won extensive praise for its Vistonics user interface, inherited from generations of evolution in Soundcraft and Studer digital desks. "I love the jump-in, jump-out nature of the Vistonics workflow," illustrates Stewart. "You click on a parameter to adjust it, click back out, and you're back on a home screen. You never seem to get lost down a menu rabbit-hole - everything is just right in front of you. You have visibility on everything that's important, on the screens and on the faders. It's an intuitive work flow that just makes a lot of sense."
Along with its almost analogue level of intuitive operation, the Vi2000 employs all of the conveniences of digital to help the user create setups and workflows perfectly suited to their applications. "I utilise the User Layers function a lot," Stewart shares. "That gives me the ability to build fader layers with anything that's important to me next to each other. For example, I use a lot of VCAs when I mix, and I'm free to put them next to individual channels from any input, or single faders that control stereo pairs. I use these features in conjunction with Strip Lock, which can be set to ensure that specific faders lock onto the surface, no matter what layout or layer you recall."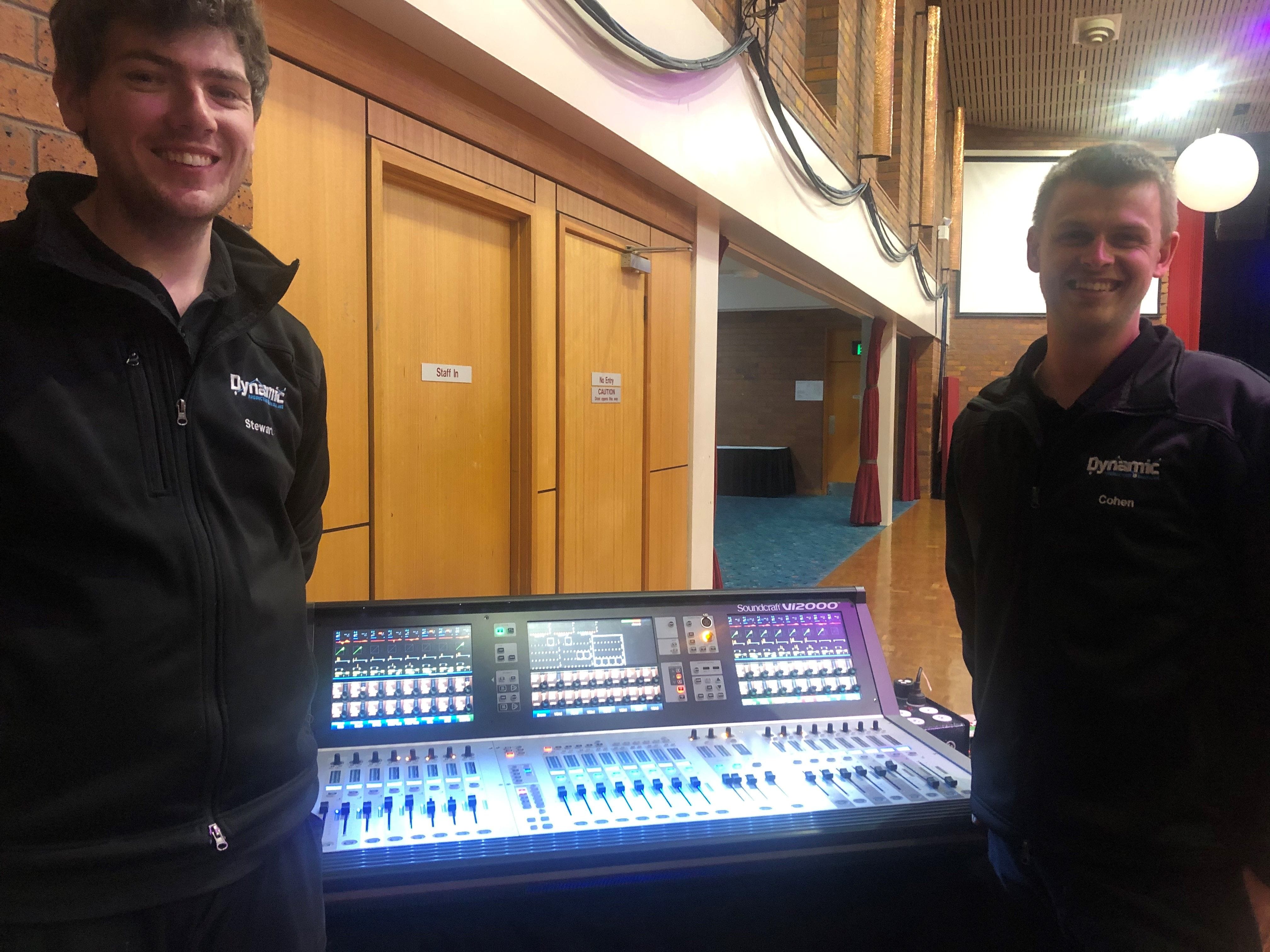 With two touch screens dedicated to inputs and one to the master section, visibility on all important mix parameters is constant. "Having the centre screen with all input metering immediately visible is fantastic," praises Stewart. "While I'm using the Vi2000 for FOH on most gigs, when the board is on monitors it's great having all the metering there on the screens; I can see where everything's at, all the time. You can quickly get to bus setup, and on every mix channel, you just touch the output section and 16 pots to mix level to busses are right there on the screen. It makes monitor mixing a lot quicker than fader flipping all the time, even though that's a great function too."
The design decisions that have gone into the Vi2000's user interface have not only delivered a console that suits Dynamic's workflow and customers, but have made it easier for touring engineers to make their mix magic even without a pre-prepared console file on a desk they might be unfamiliar with. "Touring and local engineers who haven't used a Soundcraft in a long time all comment how they feel at home straight away," relays Stewart. "Everyone comments that the Vi2000 is really easy to use. Anyone can learn it quickly, it's easy to patch, and the concept of a central work area is commonly understood across digital mixing platforms. It's the intuitive factor that makes the difference."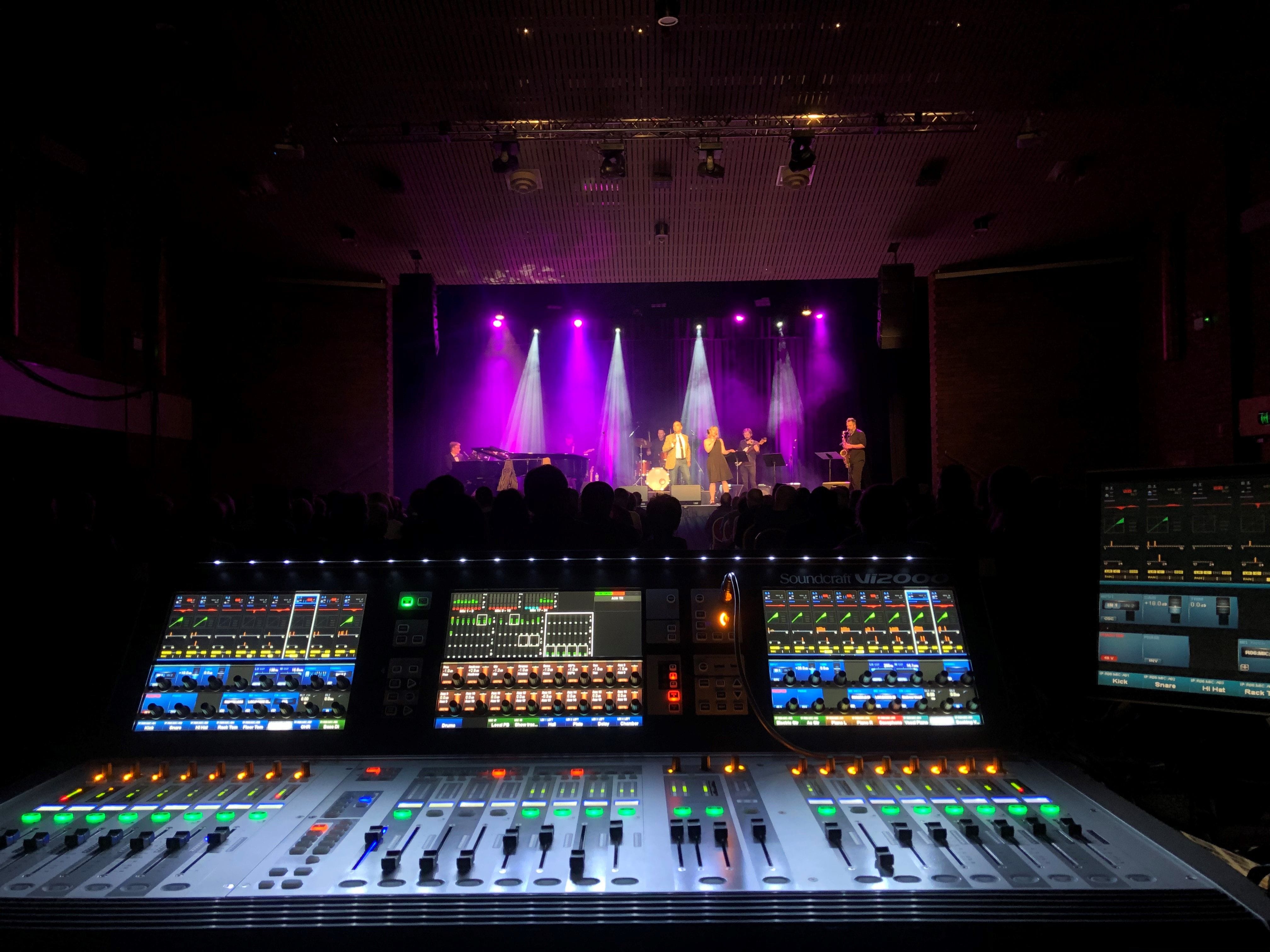 It's not just the channel count of the Vi2000 that has future proofed Dynamic Production & Backline's purchase, but the built-in digital capabilities of the board, including the 64x64 Dante interface. While currently employing MADI for connection to their Stageboxes, Dynamic will soon enter the Dante domain for multiple applications. "We will almost certainly be rolling out Dante enabled radio mic receivers in the near future," hints Stewart. "That'll make patching those 30 channels of radios to the desk even faster! In our more immediate schedule, we've already got multitrack recordings to ProTools via Dante booked with our clients, and we'll be doing the first of those in early 2020."
Written by Jason Allen
Contact your CMI account manager for more info.