Posted by CMI Music & Audio on 2 September 2019
Adelaide Sound Hire is a bespoke sound hire company that has been operating in Adelaide for more than 25 years. It specializes in high quality sound production for a wide range of events from theatre to rock. The owner Peter Morris is a member of the local Audio Engineering Society and is well known for some of his proprietary speaker designs and his contribution to the development of FIR based DSP settings for some well-known international speaker companies.

Looking to update his existing speaker systems to better align his company with an ever-changing market and increased customer expectations, Peter recently purchased 30 boxes of Adamson S10 line array with matching S119 subwoofers.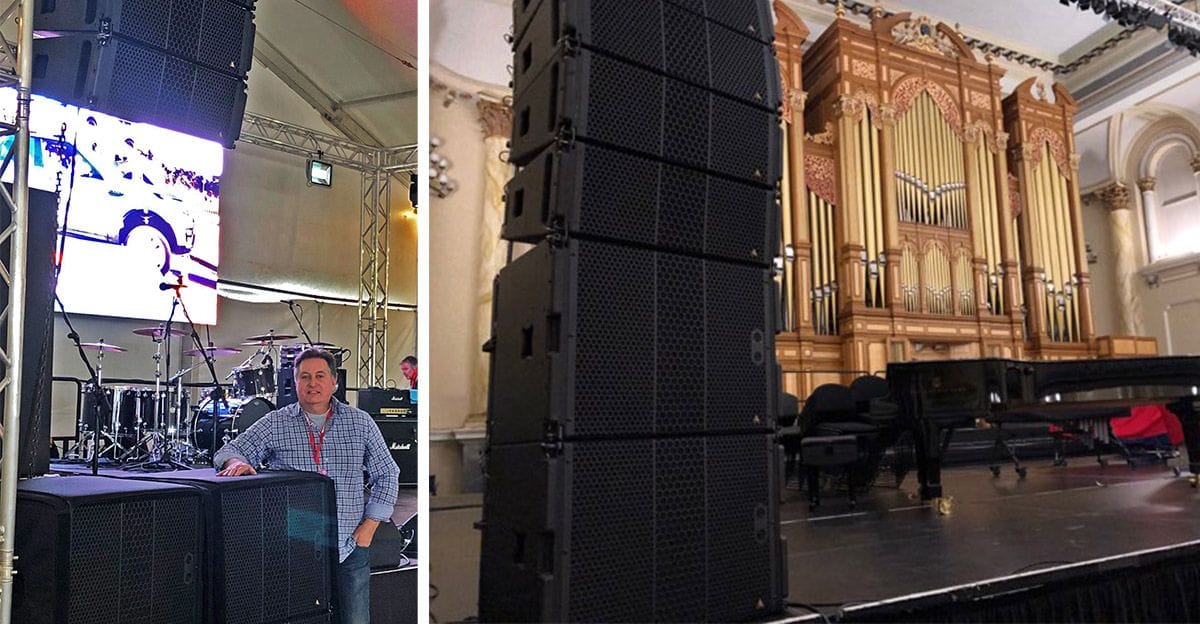 Peter says that arguably the S10 is the best sounding, most powerful box for its size and weight in its class -- noting that the Kevlar cones used in the midrange drivers are extremely articulate, the high frequency wave guide is one of the best he has heard.
The S10 is capable of more than 141dB per box, weighs slightly more than 26 Kgs and it's all packaged in a box slightly bigger than most 8-inch line-arrays. The matching S119 subs are little monsters, clean and tight with an output that belies their size and weight.

Peter says that more and more customers are expecting pristine sound quality at high SPLs in a light weight flexible package. The Adamson speakers have allowed them to offer quality solutions to customers that were previously not available or required additional rigging and setup costs. ASH have also received fantastic feedback from clients regarding the clarity of the Adamson gear, sound engineers have found it easy to use -- getting clear and clean vocals to sit perfectly in the mix is now a simple task.
Peter says "every time I send it out, we gain a new customer. This system is proving to be a real winner for us. The support from the team at CMI and Adamson has been great. They have provided many opportunities to undertake product training and attend meetings to discuss everything about the speakers and software directly with Adamson's factory representatives."
Contact CMI to organise an Adamson demonstration - [email protected]