Posted by CMI Music & Audio on 20 May 2019
The Melbourne Convention and Exhibition Centre (MCEC) is a vast event centre in the constantly developing South Wharf precinct. While it's well-known for hosting major expos and conferences, it's been diligently expanding its offering to concert and tour promoters, with its 5,500 capacity Plenary a regular venue for major acts.
Dramatically increasing its attractiveness for concert production, MCEC has invested in an Adamson S10 line array system, complemented by E119 subwoofers, and CS7p dual 7" loudspeakers for infill; the world's first powered, Milan-ready dipole loudspeaker with network redundancy. Completing the package are lab.gruppen amps with Lake processing. This new system gives MCEC the ability to turn all of its major spaces not currently fitted with a concert PA into venues for major musical acts.Melbourne Convention and Exhibition Centre goes "to the forefront of technology" with Adamson.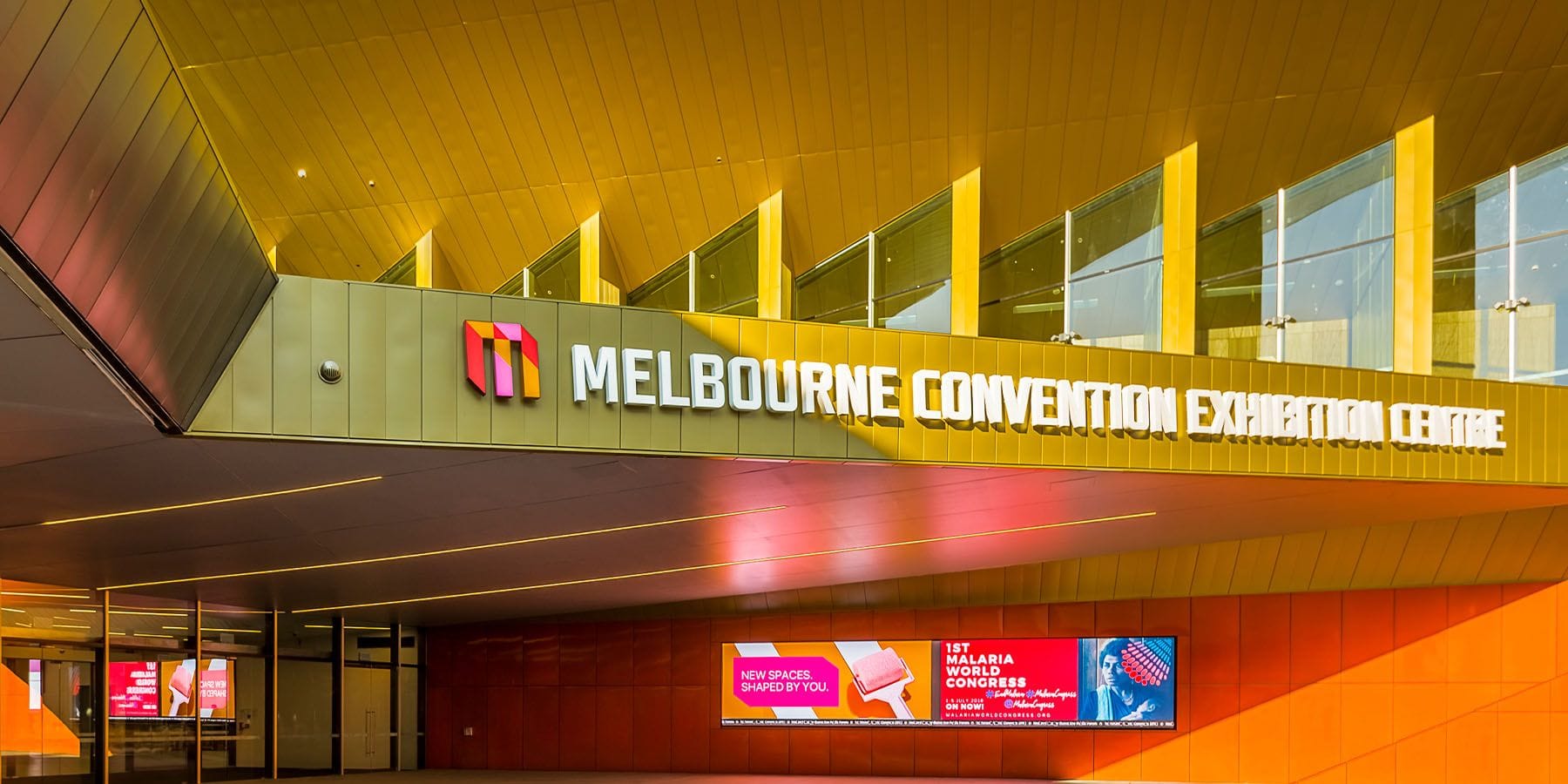 "Over the years, we'd invested heavily in the tech installed in our meeting rooms, but hadn't yet secured a concert-quality PA that we could bring in and out of our exhibition bays," explains Michael Walker, Infrastructure and Equipment Manager at MCEC. "Expanding our visibility in that market has been a focus of our management team for a while. Our Plenary fills a nice position in that market and has been successfully picked up by promoters, but we also have 39,000 square metres of flat-floor concrete exhibition bays that with appropriate acoustic treatments, draping, and theming, are excellent for live performances. Melbourne's been losing some of those spaces, and we're looking at where we can fill the gaps."
"It's about expanding what we do and can offer our clients," adds Michael Pfundt, Audio Specialist at MCEC. Michael spearheaded the project to add to MCEC's PA capability, and supervised all product assessments and evaluations, eventually recommending Adamson for purchase.
"There were a lot of reasons to choose the S10 system," elaborates Michael Pfundt. "It's smaller than most competitors, which is advantageous when rigging, and for sightlines; it looks good in a corporate environment and doesn't get in the way. With that, it's incredibly powerful for its size, throwing 40 to 45 metres. It produces a natural sound in the vocal range; very clear with none of the harsh high-end you often hear in line arrays that exaggerate high frequencies to achieve their throw distance."
With its custom-made Kevlar driver cones, the Adamson S10 produces the same outstanding mid-range response as the flagship E Series. "We just rigged up our S10 system, tuned it, and it sounds amazing," reports Michael Pfundt. "The response is very smooth and natural with no EQ, in a room I've mixed in hundreds of times. Out of the box, it's a turnkey solution that takes almost no effort to sound good. It's a great sounding box that makes life easy."
While market-leading performance and day-to-day practicality are compelling reasons in themselves to sign a purchase order, Michael Walker also has to look to the future. "Having our technology infrastructure remain current to market is a critical part of our work," he observes. "Adamson is getting an enormous amount of press coverage and is being requested on riders. It's one of the newest line array technologies on the market, with its main competitor's offerings having been around for five or six years already. PA systems last a long time, so when you invest, you want to look further out in front."
Back at the coal-face of everyday gigs, Michael Pfundt and his team appreciate the industrial design that makes the job of transport and rigging the S10s a breeze. "The manual handling aspect is great," he enthuses. "All of our crew are blown away by how light the boxes are and how easy they are to rig. The rigging system is so straightforward, there's little to no chance of mishandling. The E119 subwoofers are powerful but light, and easy to move with two crew."
Adamson's Blueprint AV system design and prediction software allow the audio team to simulate and predict coverage in any of their spaces, in any configuration, outputting simple rigging instructions for the crew to follow to perfect results. "Blueprint AV is really powerful," continues Michael Pfundt. "We can build all of our shows quickly, and because we know all of our spaces and their configurations, once they're designed, we create a preset, save it on the Lake processors in the lab.gruppens, and we're done."
Michael Walker is already seeing an uptick in interest generated by MCEC's new Adamson S10 system. "MCEC has been pursuing and is also being approached by promoters in the musical space," he announces. "Adamson has made a large impact in the market with the S Series, and as such are now one of our strategic partners. MCEC invests in staying at the forefront of technology, and Adamson ticks that box."
With the Adamson rental network expanding across Australia, MCEC is now a part of a network of forward-thinking sound technicians. "The uptake of Adamson has been really good in Melbourne, so we have a lot of nearby options if we need to supplement our system," comments Michael Pfundt. "We're seeing Adamson on our customer's riders as an acceptable system. Adamson has built its reputation to the point where they are internationally respected."